J & E Automotive Performance Services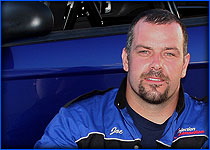 Most may know us by our Championship Racing Season and Our Area Sponsorships of events, J & E Performance is a complete Performance / Street / Strip facility featuring the most advanced technology for all your project needs.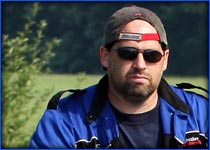 Our "Hands On" approach comes from many years of specialized area's in building our customers vehicles and additions to them to give you our race proven edge of Performance, Reliability, Precision and Perfection in all aspects of our approach in our machining processes from "Wild to Mild", You will find the Edge with our services.
Both Joe Newsham and Ed Harper are the J & E in Performance.

Located in Blackwood, New Jersey, Our shop will cater to all your needs from top to bottom. Defining ourselves over the years as the premier shop for Engines, Chassis, Suspension, Fabrication and Power Adder Installations, we pass this along and increase your level of satisfaction in our services by giving you our input on everything from intake, cam selection, converters, transmissions and tuning with the help of Injection Connection to put down all this horsepower with chassis upgrades and NHRA certified cage installs; custom rear end installation from exotic to street duty, nothing is too big for J & E Performance.



Winning Combinations From J & E Performance


Every engine is a different animal, J & E Performance will evaluate and develop yours on an individual basis for your specific application, performance and service life goals. You'll get an engine that is custom built and tailored to meet your needs from bottom end stability, camshaft selections tailored to fit your choice of street or strip purposes. Virtually all our performance related work is Hand Built in house. This allows for closer monitoring and control over the more critical factors that affect performance and build quality.






Complete Engine Block Services

Street / Strip Services

All Brands And Makes

Cylinder Boring / Honing

Block Decking

Block Clearancing

Align Boring / Honing

Sleeve Both Aluminum and Iron

Block O Ring

Cam Bearing Installs

Lifter Bore Bushing

Full Piston and Connecting Rod Needs

Balancing

Hot Tanking


This is just a standard list of basic services we provide, Call For More, At J & E Performance "We Do It All"


1-856-227-8100


If you're ready to step up and play with the big boys, this is where it starts. We fully evaluate and develop the engine from top to bottom. We help establish a solid foundation for applying Performance power increases. While much of the work is aimed at providing maximum performance, there's an equal amount of work that goes into helping our customers engines tolerate the planned power increases. We'll make it go faster, stronger and do it longer.


Let J & E Performance Build It For You !!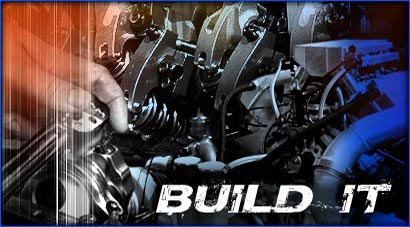 Make the most of your combinations with J & E Performance's proven power combinations. Our customers come first and we take extreme measures to ensure your build will produce long lasting massive power as we begin planning with you for your application. Using time tested engine building fundamentals, we'll hone this practice with precision and help you choose products and performance upgrades that will make your race or street engine all it can be. Years of testing in almost every class takes our machining operations into the realm of our custom built engines and gives our customers the advantage of championship levels of build and longevity. We specialize in all power adder applications, pump gas combinations. Whatever you choose for your performance requirements, J & E Performance will fill it and increase even your expectations of how much power we can add looking more towards sending you into the winners circle with us as our customers.

Skilled Fabrication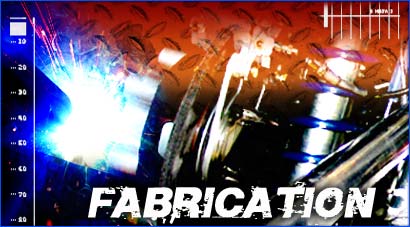 Your new project or existing program may be in need of our premiere fabrication skills at J & E Performance. One of our main specialties is fabrication of all types, chassis upgrades to meet NHRA specifications or rugged street / strip use. All welding techniques are utilized in our shop with excellent results for you as our customers. We can handle all of your needs in house. We pride ourselves on clean strong welds, excellent penetration and joint efficiency. Our methods have been tested in our own customer's cars as well as our own championship Outlaw 10.5 Cobra Mustang.

Our ingenuity and common sense approach benefits everyone when it comes to J & E Performance's originality and innovative work.

Our Suspension Technologies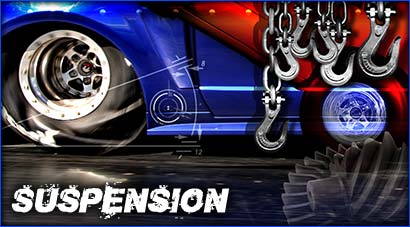 Power increases determine just how far you'll go when you hit the loud pedal, J & E Performance is here to enhance every aspect of your Drag Racing or Street / Strip suspension. Our process is much involved from a tuning and manufacturers standpoint, all resources of our own testing come right back to you in your gains off the line with improved 60ft. times, mid track and top end handling as we manage the way your suspension reacts through the course of your pass down the track. From shock selection, types of suspensions, be it fourlink, ladder bar, leaf spring down to stock suspension.

Our suspensions and custom built racing rear ends will launch harder and cleaner with the addition of being more consistent on each pass. From mild to wild, we'll make it hook !!

Execution And Results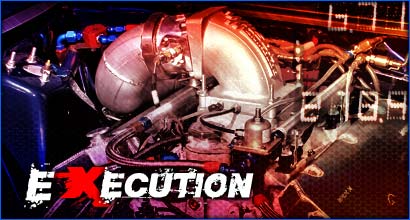 Webster's dictionary defines a finish or execution of services as "the act, mode or result of performance", at J & E we feel this is what you should get in the end; complete execution of your plans and build. Taking into consideration the small amount of information we gave you above, we have so much more involved in all aspects of your racing or street / strip uses from our shop and experience. The product as a whole takes on a new meaning from top to bottom, precise machining, choice of performance parts, camshaft selections, head choices, induction selections, needed fabrication of anything including exhaust and headers.

J & E Performance will take into consideration your package as a whole including choosing converters, clutches and transmissions as we are racing transmission experts, also matching every part with exact proficiency in details to extract every bit of power and lay it to the ground. Your project or needs become ours in this process, so rest assured we'll take care of your own wishes as well as include our technology in all facets of building with exceptional services in tuning added by Injection Connection whose abilities were shown with our championship season that we passed along to our customers through the data we collected.

J & E Performance has a long history of all racing down the quarter mile and eight mile now so we'll have your solution in a snap and give you honest advice and proceed to make you a winner in your class racing or street and strip functions. Please Visit Our Customer Testimonials Page.



J & E Performance Added Services:

By Our Trusted Friends
C2itEnterpise.LLC Fiberglass Repair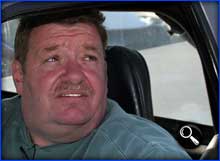 C2itEnterprises LLC. "John Campbell" has options for services almost every racer needs. An Accomplished body man, painter of fleet vehicles, Motor homes, Tow rigs, Trailers, you name it and he's done it. He personally fitted the carbon fiber front end of the J & E Performance Outlaw 10.5 Mustang and has used his creative skills on many racers including adding molded-in turbo inlets for racers like Tom Kasper, Jerry Morgano and Alex Vrettos to name a few. Both fiberglass repair and custom coach repairs is his stand alone business venture on a level most don't see often.
Visit www.C2itenterprises.com for more information.