Welcome To J & E Automotive Performance Services and Racing


We're proud to announce our new 2009 website is designed to assist you in finding information about the drag race engine or high performance services we offer to best fit your application, products we sell as a distributor, our machining, engine, transmission and chassis building or modifying; nothing is left out of our Performance business. We take great pride in our work as a shop with customers projects and our engines going beyond even our expectations once hitting the track or street taking advantage of our own extensive Outlaw 10.5 Drag Racing program experience and championships. View Our Racing News Here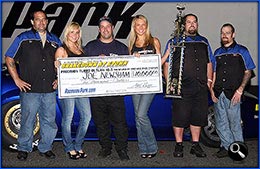 Team J & E Performance has backed ourselves up with numerous championships and major wins in this class with our customers of J & E Performance benefiting just as well through our research and development with Client Tesimonials; setting records, performing at the highest standards possible in their respective street legal and drag racing classes. We build custom street / strip or competition racing engines that win, period. The Ultimate in Power, Precision, Consistency and Reliability building innovative Drag Racing Engines, High Performance Street / Strip Engines and Transmissions, Chassis / Suspension Upgrades and Modifications.

Hand Built and Machined in house at our Blackwood, New Jersey shop with all the resources of tried and tested drag racing products to equip you for a winning season from J & E Automotive Performance, The Shop That Does It All!




Performance Services

Complete Engine Machining

Performance Racing Engines

Turbocharging, Supercharging, Fuel Injection, Carb Tuning

Performance Cylinder Heads

Chassis Fabrication / Upgrades

Roll Bar / Cage Installations

Race Suspension Experts

Chassis Dyno Tuning Available

Custom Rear End Builds

Transmissions and Converters

Fuel Systems and Management

Complete Electrical Services

Wheel and Tire Sales

And So Much More !!





Gain the winning edge with J & E Performance custom building / upgrading your existing project or starting fresh with our knowledge, services, craftsmanship and expert advice to outperform the competition today. See what Our Customers are saying about J & E Performance working for them.




Sponsorship Opportunities Always Welcome:

J & E Performance is always actively seeking sponsorships from manufacturers, companies, shops, and all parties interested in joining our team as a benefit to both you and us. Last years rock solid season produced more information, data and what not to help our sponsors grow and develop their products with our feedback and long race schedule that took us to three championships and a huge win in Outlaw 10.5 at The 2008 Shakedown at E Town garnering us a record that will probably not be broken taking out the unbeaten Tim Lynch since the inception of the Race Series at E -Town.

Tim Lynch held this crown for 4 years straight and was untouchable with record setting performances on each pass that made this race a phenomenon. We're proud of our local series Points championships at our own sponsored J & E Performance Quick 8's at Atco Raceway and The Cecil County Street Car Shootout Series by Finishline Performance.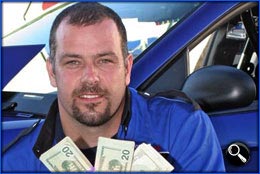 This racing is huge in the northeast and Our Points Championship in the "Orsca" Racing Series sponsored by Mickey Thompson Tires and Wheels. Previous season and title wins are inside this new website for your consideration of adding to our budget and expenses to feature your products with a proven champion. View Our Online Sponsorship Proposal Here: Click Here To View Our Sponsorship Proposal

Come along and join us, benefits are mutual to both parties and we want to race, already beginning our season at the Atco Quick 8 Season Opener with a Winners Circle appearance.

Contact us for serious inquiries at 1-856-227-8100, J & E Performance working for everyone.